Chiropractor Santa Cruz : Dr. Steven Stewart
40 Years of Service!
Covid-19 Update
We have several procedures in place to protect the health of us all. We are still limiting the number of patients we see, and allowing plenty of time for thorough disinfecting between patients. Our waiting room is open now, but if you prefer, you can still call from the parking lot to let us know you are here, and we will let you know when to come in and which room to go to. We are limiting touch points throughout. Masks are required. Equipment will be disinfected after each patient visit.
We are making your health care as safe as we can make it during this time. The Covid situation is much better than it was, especially for those who have been vaccinated, but we are not out of the woods yet. We continue to take this thing seriously. We ask that you do too. If you have any reason to suspect that your wellness has been compromised, please wait.
Thank you for doing everything you can to stop the spread of this virus. Be kind, wash your hands, and stay well!
Dr. Steven Stewart
Being a chiropractor is some of the most rewarding work in Santa Cruz. For 40 years, I've served health-conscious, Santa Cruz-area practice members with today's safe and natural chiropractic health care.
Helping People Get Better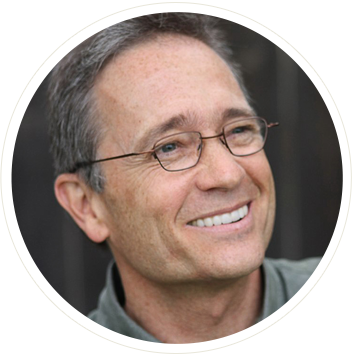 Helping people get better and seeing their increasing levels of health each visit is profoundly satisfying work. As well as pain relief, practice members often notice increased vitality, improved athletic performance, or simply a more comfortable and enjoyable experience of living in a body. As an experienced doctor of chiropractic, I am fortunate to witness deep healing changes every day—all without drugs or surgery.
So, welcome to our site!
It's designed to be educational and fun. Explore. Learn a bit of who we are and what we do. And if our approach to wellness seems right for you, give us a call. Arrange a consultation to see how you could benefit from our experience—with gentle, effective chiropractic adjustments.
It is an honor serving you.